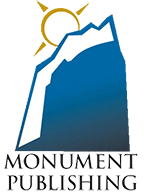 Monument Publishing and Mars Hill
Speech and Debate Camp
Dates - August 1 - 6, 2022
Phoenix, AZ
Two Days of Speech
Four Days of Debate
Includes Research Camp as well as a day for practice debates.
Registration
Open Now
Closes - July 25, 2022 at 10:00pm
Facility
First Baptist Church of Fountain Hills
10215 N Saguaro Blvd
Fountain Hills, AZ 85268
Cost
Speech Camp - $150
Debate Camp - $300
Early bird Special
Register by June 8, 2022 at 10PM and automatically get 25% off.
Monument Members
If you miss the Early Bird special, no worries. If you are a current Monument Member, you can get a 20% discount through the end of registration. You will get the coupon code in an email after the Early Bird deadline on April 30.
If you are not yet a Monument Member, you can become one by going to this link
And sign up.
Questions? Send them to support@monumentpublishing.com